Kenyans Set To Pay Less For Power As Wind Power Enters Grid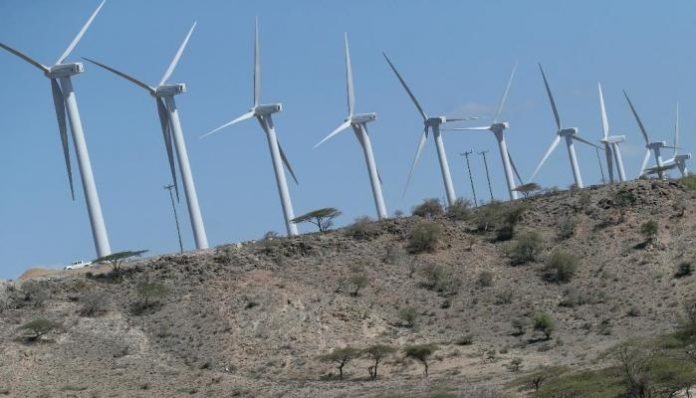 The Lake Turkana Wind Power Project, which is Kenya's single largest power plant, will in the next week inject 310 megawatts into the national power grid. This is expected to lead to savings of around Sh1 billion every month.
Construction of the plant delayed after several setbacks that included financing. This slowed down the pace at which the government of Kenya built transmission lines to link the project to the grid.
In the event that the government had not succeeded to link the project to the grid, they had agreed to pay a Sh 1 billion fine through bills by consumers. Power prices had increased in August and this will be great news as it is expected to ease the burden on electricity users.
Geothermal power costs about Sh8.7 per unit (8.5 US cents), which is the around the same price as the wind electricity. Kenya has relied on diesel-generated electricity which is often even up to three times more expensive compared to geothermal power.
Energy Cabinet Secretary, Mr. Keter spoke about the new development during final tests on the power line that will transmit electricity to the grid.
It has taken long, amidst delays, for the power line to be commisioned to transmit power from Marsabit to the Suswa substation in Narok, where Kenya's main interchange for power coming from different sources is established.