And The Cookie Crumbles! Supreme Court Nullifies Presidential Election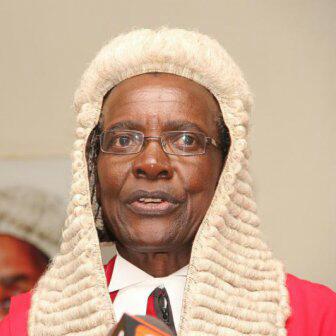 Chief Justice of The Republic of Kenya. David Kenani Maraga. PHOTO|COURTESY
Just when we thought it was all done and dusted, a SHOCKER came. In a majority ruling of 4 against 2, the Supreme Court of Kenya has today nullified the presidential election of Kenya. This means that President Uhuru Kenyatta was not validly elected in the just concluded elections.
In a historic judgment and the very first in Africa, the Supreme Court of Kenya invalidated the re-election of a sitting president, ordering a new vote to be held within 60 days after finding out that the electoral body had presided over irregular elections.
The election on Aug. 8 was conducted peacefully and was largely praised by international observers. But David Maraga, the court's chief justice, declared the result "invalid, null and void" after siding with the opposition, which had argued that the vote had been electronically manipulated to assure a victory for President Uhuru Kenyatta. They then directed IEBC to conduct fresh elections in 60 days.
Opposition leader Raila Odinga greeting his supporters after the ruling. PHOTO|AP
In the reading of the ruling by the chief justice, the two dissenting judges, Lady Justice Njoki Ndung'u and Justice Jackton Ojwang gave their reasons for giving a contrary opinion.
Walter Mebane, who is a professor of statistics and political science at the University of Michigan and studies elections worldwide, volunteered to run the voting results through a computer model. The model he developed is to detect electoral fraud. Based on statistics only, and without knowledge of the intricacies of Kenyan politics, he and his team found patterns that showed widespread manipulation.
"It was unlike any data set I had ever seen," he said. "Every single indicator came up signaling anomalies. It's a huge red flag that something weird is going on."