Solai Dam Tragedy: What We Know So Far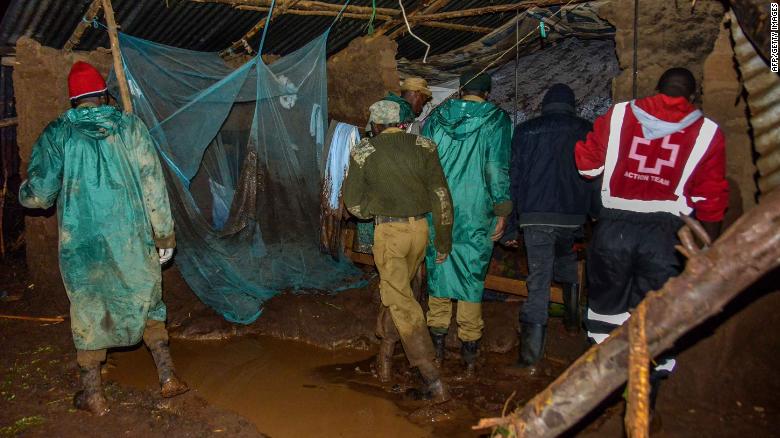 Rescue workers searching for survivors in the aftermath of the Solai Dam disaster


At least 40 people (including 20 children) lost their lives and 47 have been injured after a dam burst in the town of Solai, 190km (120 miles) north-west of the capital, Nairobi. according to the Red Cross.
The Backstory
At around 8pm Wednesday 9 May 2018, a dam within the farm of a prominent farmer Mansukul Patel in Solai, Kabazi Ward collapsed, spewing forth water that swept across densely populated villages and destroying homes and buildings along the way.
At least 40 have so far been confirmed dead while tens of others are unaccounted for.
At least 500 families and 2,500 residents have been affected
Ambulances from County Government, Red Cross and GDC have been helping with the operation.Leaders who joined the search included Governor, Regional Coordinator, County Commissioner rep, Police County Commander, CIO, MP, area DCC, OCPD, DCIO and area MCAs
Details
Interior CS Fred Matiang'i was briefed and pledged government support to be delivered from Nairobi this morning. He later visited the scene.
The dam, also known as Patel Dam in solai, was owned by a Mr. Mansukul Patel who grows macadamia nuts in his farm and has even established Patel Secondary School in the area
Euloge Ishimwe, Africa region head of communications for the International Federation of Red Cross, told CNN that thousands of people could be displaced.
"At around 7:30 pm...when the power went out and we started praying for the water not to submerge us..." residents of Solai, Subukia recounted their ordeal when Solai Dam in Nakuru County burst last night
Sections of Solai, Patel farm, Kiboronjo farm, Kamkunji, Larger Subukia, Flora-ora, Kisanana and adjacent areas are currently off supply after our power lines were swept away by raging waters of the collapsed Patel dam in Solai, Nakuru County.
News Update

The Solai Dam tragedy in Nakuru County is very very serious. Death Toll could hit 50.

250 homes swept away, at least 2,500 people affected.

Patel dam in Solai, Nakuru broke it's walls and raging waters swept away homes at night.

pic.twitter.com/gDh9DgG2gf

— Francis Gachuri (@Fchurii) May 10, 2018
Heavy rainfall and floods have hit East Africa in recent months with Kenya and Rwanda among the worst hit.
Reports indicate that the dam had been leaking but nothing had been done.
More to follow